call: LGBT – gender identity
extended deadline: 15extended September 2020
Call for entries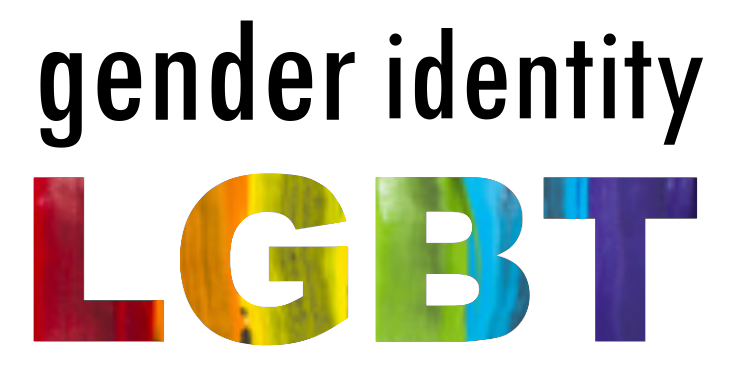 LGBT – gender identity
LGBT – stands for lesbian, gay, bisexual, and transgender.
In use since the 1990s, the term is an adaptation of the initialism LGB, which was used to replace the term gay in reference to the LGBT community beginning in the mid-to-late 1980s.
Hey, LGBT and sympathizers in the arts – where are you?
NewMediaFest2020 is looking for audio-visual works, eg. videos dealing with gender identity in most different ways. In times, when racism has again such an explosive power, manifested, for instance, in the murder of George Floyd killed by racist police actions in USA, racism and intolerance do also not stop before the LGBT community!
Don't forget, HIV and AIDS still have pandemic dimensions, but nobody is talking about the desease and its victims anymore, however still leaving a stigma on each person belonging to the huge LGBT community.
In 2001, when AIDS was still in the news, Wilfried Agricola de Cologne and his "A Airtual Memorial Foundation" were initiating "The AIDS Memorial" – a commemorative online space dedicated to the victims of AIDS, and now in 2020, the online context is out of date, of course – and unfortunately.
NewMediaFest2020 would like to initiate in collaboration with "A Virtual Memorial Foundation" and "The Wake Up! Memorial" – a collection of videos dealing with "gender identity" as a basis for physical screenings, as well as a new AIDS Memorial – commemorative space online – to be updated on occasion of the World AIDS Day, 1 December 2020.
Show your solidarity for your own interests!
The Wake Up! Memorial
http://wake-up.engad.org
A Virtual Memorial Foundation
http://a-virtual-memorial.org
NewMediaFest2020
http://2020.newmediafest.org
[netex_box title="Regulations" style="default" box_color="#333333″ title_color="#FFFFFF" radius="3″ class=""]
– extended deadline: Submissions until 15 Septembert 2020
– no age limit
– no entry fee
– submissions by film/video makersfrom all countries on the globe to be submitted exclusively online
– up to 3 videos vcan be submitted
– wanted: single channel videos in mp4 – duration between 1 minute and 10 minutes (exceptions possible)
– creations using language and/or text other than English need English subtitles
– the full-length films/videos may be produced between 2000-2020 The submission of extracts is not accepted!!
– the videos has to be submitted in screening quality – mp4, HD (1920×1080) either via WETRANSFER or as download from VIMEO (download link, password-if necessary)
– required: the title and name of creator at the start and the full credits at the end of the video (including at least: title of video, name of creator, year of production and copyright)
– selections are made immediately on a incoming and ongoing basis
– NewMediaFest2020 is looking for innovative and experimental approaches in dealing with contents and technology
[/netex_box] [netex_box title="Entry Form – please cut and paste
use for each submission a new form
and send the completely filled in form as plain email text" style="default" box_color="#333333″ title_color="#FFFFFF" radius="3″ class=""]
1.
artist/director
a) full name
b) full address
c) email, URL
d) short bio (max. 100 words, English only)
2.
2.1. film/video
a) title English – original (max. 3 works)
b) URL home page, (Internet address for download)
c) year of production
d) duration
e) work synopsis (max. 100 words/submission, English only)
f) 2 screenshots (jpg, HD 1920×1080 px)
Please add this declaration & sign it with your full name & email address
\
I, the submitter/author, declare to be the holder of all rights on the submitted work.
In case the work is selected, I give – until revoke – NewMediaFest2020 the permission to include the work in the project context online and in physical space for screenings /exhibitions and the use of screenshots for non-commercial promotional purposes free of charge. Until revoke means, that the author can remove his work at any time. The work will be removed within 3 months.
//
Please use this email address for submitting
artvideokoeln (at) gmail.com
and following subject line "LGBT – gender identity"
[/netex_box]