call: Peace Letters to Ukraine – wanted: artvideos
Deadline: 1 August 2022
Call for entries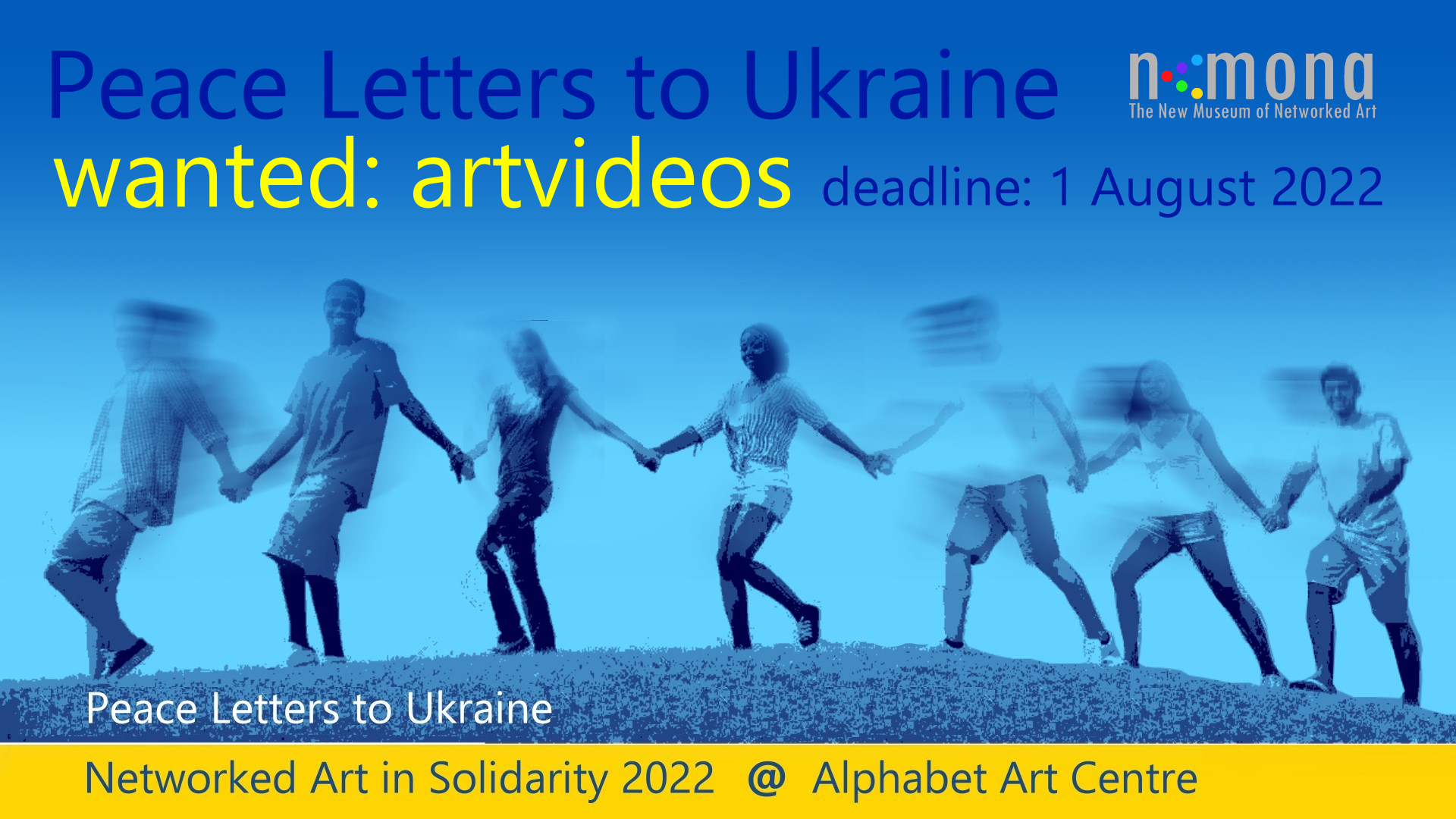 Alphabet Art Centre @ The New Museum of Networked Art
http://alphabet.nmartproject.net/
would like to invite videoartists in a spontaneous action to submit one most recent video (free choice of topic) for a screening progam in solidarity with Ukraine as a signal against war and for peace & freedom – to be screened at
The Ukraine Darkroom
http://alphabet.nmartproject.net/cinema-u-2/
and optionally in physical space!
The Peace Letters Project has an open end depending on the course of the Russian – Ukrainian war.
submission deadline – 1 August 2022!
Alternatively also the entry form for The Violence Project" can be used on https://netex.nmartproject.net/?p=11365
Artists from all over the world working in audio-visual media (video) are invited to participate and submit.
[netex_box title="Regulations" style="default" box_color="#333333″ title_color="#FFFFFF" radius="3″ class=""]
– deadline: 1 August 2022
– no age limit
– no entry fee
– elegible media –
– video mp4 HD – single channel – max. 10 minutes (exceptions possible) – extracts/trailers are not accepted!
– submissions may be made exclusively online by using WETRANSFER – https://wetransfer.com/
– max 2 work can be sumitted, only one work will be selected
– creations using language and/or text other than English need English subtitles
– submitted videos will be imediately reviewed, and – if accepted – added to the project online.
– The Peace Letters Project is looking for high quality videos – free choice of topic
[/netex_box] [netex_box title="Entry Form – please cut and paste
Please use for each piece to be submitted a new entry form" style="default" box_color="#333333″ title_color="#FFFFFF" radius="3″ class=""]
1.
artist/director
a) full name
b) full address
c) email, URL
d) short bio (max. 100 words, English only)
2.
please select
2. film/video
a) title English – original (max 3 works)
b) URL home page, (Internet address for download)
c) year of production
d) duration
e) work synopsis (max. 100 words/submission, English only)
f) 2 screenshots for each submitted work (jpg, HD 1920×1080 px)
Please add this declaration & sign it with your full name & email address
\
I, the submitter/author, declare to be the holder of all rights on the submitted work.
In case the work is selected, I give – until revoke – The Violence Project the permission to include the work in the project context online and in physical space for screenings /exhibitions and the use of screenshots for non-commercial promotional purposes free of charge. Until revoke means, that the author can remove his work at any time. The work will be removed within 3 months.
//
Please use this email address for submitting
artvideokoeln (at) gmail.com
and following subject line "Peace Letters to Ukraine
[/netex_box]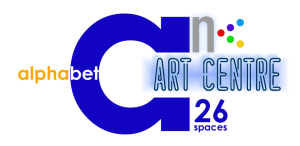 The New Museum of Networked Art
Alphabet Art Centre
http://alphabet.nmartproject.net