call: Braziers International Film Festival
Deadline: 30 April 2023
Call for entries
Braziers International Film Festival
Deadline: April 30, 2023
Sept 1 – 3, 2023, Braziers Park, Oxfordshire, UK
The 5th Braziers International Film Festival will be held Sep 3 – 5, 2023 at Braziers Park, Oxfordshire, UK
Submissions are open to films of every genre, but with a focus on experimental shorts and artist film.
Running over three days, Braziers International Film Festival (BIFF) features a diverse and dynamic programme of international films, screened in the unique and historical setting of Braziers Park School of Integrative Social Research. Films are projected to audiences in a cinema-style environment, with screenings, workshops and special events taking place inside a large, historic 17th century barn adapted for public performances. The curated programmes are selected by a team of artist-filmmakers, who have a particular interest contemporary artists' moving image work, but who are also looking for a diverse range of films in any genre. Film-makers who are selected will be invited to Braziers, and offered full accommodation for the festival duration.
Entries are open to both the UK and international filmmakers.
entry fee: $10
Contact: braziersiff@gmail.com
submissions: https://filmfreeway.com/Braziers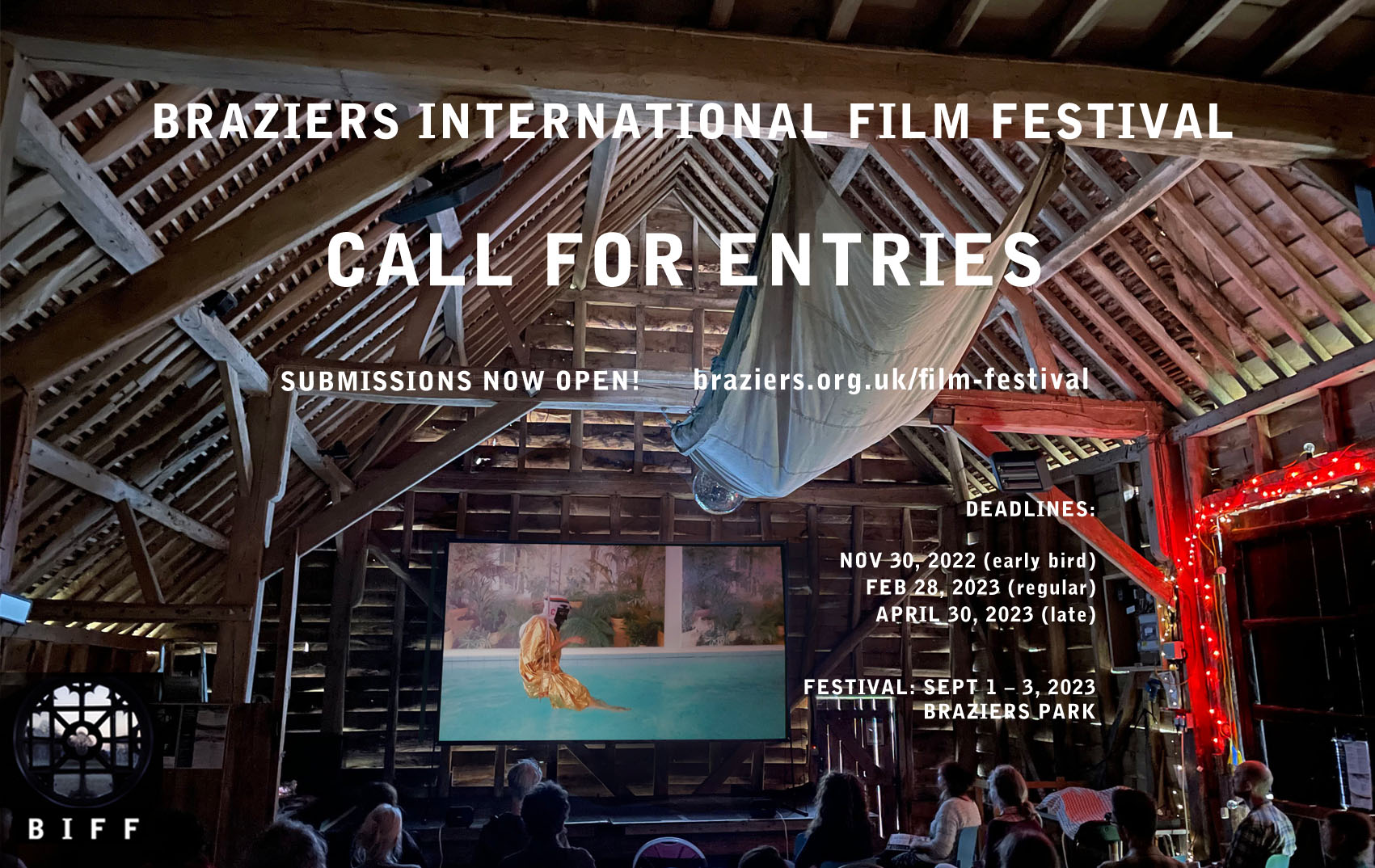 Braziers International Film Festival
https://www.braziers.org.uk/film-festival