call: animateCOLOGNE 2016
extended deadline: Monday, 30 November 2015
Call for entries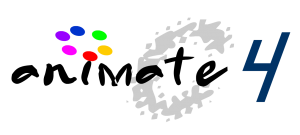 4th animateCOLOGNE – Cologne Art & Animation Festival (aC4) to take place in India in February 2016 is now accepting submissions for its 4th edition.
Founded in 2012 by Wilfried Agricola de Cologne in the framework of CologneOFF – the international festival network – operating since more than 10 years from Cologne/Germany- animateCologne – Cologne Art & Animation Festival – would like give the animation more attention, relevance and space as a particular artistic expression, thus the focus is directed to non-commercial, experimental artistic representation and concepts in order to bring animation forward to both – art & moving images, as well as contemporary art.
animateCOLOGNE 4 will be hosted by "CeC – Carnival of e-Creativity" – the annual media art event founded by Shankar Barua, celebrating in 2016 its 10th anniversary in Shillong, the capital of the Indian state of Meghalaya – http://www.theaea.org/cec_cac/cec16/index.htm
aC4 – would like to demonstrate the diversity of the artistic animation as a global language connecting people from all continents, cultural and social backgrounds.
aC4 – is looking for
– animated art contents in digital video in all its variety without any thematic limitation
– new and experimental approaches in transforming artistic concepts via animation into the language of the "moving images"
aC4 – is inviting film & video creators – to submit up to 3 works of experimental forms of film and video art – (exclusively) online by using the entry form below.
—>
—————————————————-
Regulations
—————————————————-
– Deadline: 30 Nov 2015
– Welcome are mono-channel videos by film and videomakers from all countries on the globe
– Duration: max 10 minutes (exceptions possible on request)
– The full-length films/videos may originate from the years 2006-2015 – excerpts of videos or films are not accepted!!
– Max 3 films/videos may be submitted.
– Productions using language and/or text other than English need English subtitles.
– The preview copy has to be uploaded online via WETRANSFER http://www.wetransfer.com the download link has to be submitted
– For preview eligible: only Quicktime . mov (H264 codec only), mp4, avi, wmv, mpeg2 or Flash video flv – [Size HD or SD] – minimum720x 576 (PAL) or 720×480 (NTSC)] – For screening only HD versions are eligible.
———————————————
Entry Form – please cut and paste
Please use for each video a new entry form
———————————————
1.
artist/director
a) full name
b) address
c) email, URL
d) short bio (max. 100 words, English only)
2.
film/video
a) title English – original (max 3 works)
b) URL – download link WeTransfer or Vimeo
c) year of production
d) duration
e) work synopsis (max. 100 words/submission, English only)
f) 2 screenshots for each submitted work (jpg, minimum 800×600 px)
Please add this declaration & sign it with your full name & email address
\
I, the submitter/author, declare to be the holder of all rights and permissions on the submitted work. In case the work is selected, I give – until revoke – animateCOLOGNE – the permission to include the work in the festival context for screenings /exhibitions (physical/virtual) free of charge and use screenshots for non-commercial promotional purposes. Until revoke means, the signing author can remove the video after the screening period at any time.
//
Please use for each submission a separate entry form
deadline: 26 October 2015
Please send the submission either in both
plain email text and RTF (Rich Text Format)/WORD . doc as attachment to
artvideoKOELN@gmail.com
subject line: animateCologne 2016
///////////////////////////////////////////////////////////
animateCOLOGNE 4
Cologne Art & Animation Festival 2016
http://ifp.newmediafest.org
operated by artvideoKOELN international
http://artvideo.koeln
directed & curated by
Wilfried Agricola de Cologne
artvideoKOELN (at) gmail.com