call: OPENART 2024 Örebro
Deadline: 28 February 2023
Call for entries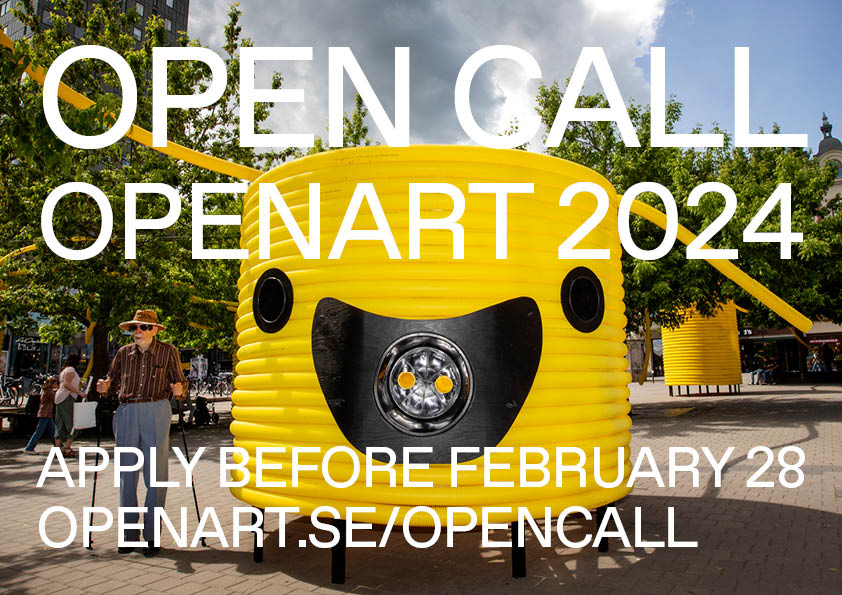 OPENART 2024
in central Örebro, Sweden, June – September 2024
Open Call opens until February 28th for the ninth edition of OPENART.
Open Call is the application form where professional artists from all over the world can apply to participate in the exhibition in 2024. It will be open until February 28th.
OpenArt is an exhibition that takes place in the city center of Örebro every second summer. Contemporary artworks are displayed outdoors and available for public interaction day and night during the exhibition period. For each edition the festival presents a large number of artists working in a wide variety of art mediums and techniques. The majority of the artworks are sculpture and installations but we welcome artists working in all disciplines, interested in the intersection between art and the public.
OpenArt is primarily an outdoor exhibition, which is promoted in this year's selection of artworks. Artists who intend to apply to OpenArt 2024 should apply with artwork that can be placed outdoors.
See more information and apply NOW: Open Call – OpenArt
No Entry fee
More info
https://openart.se/opencall