call: ONLINE ART GRANT WRITING SEMINAR
Deadline: 23 February 2023
Call for entries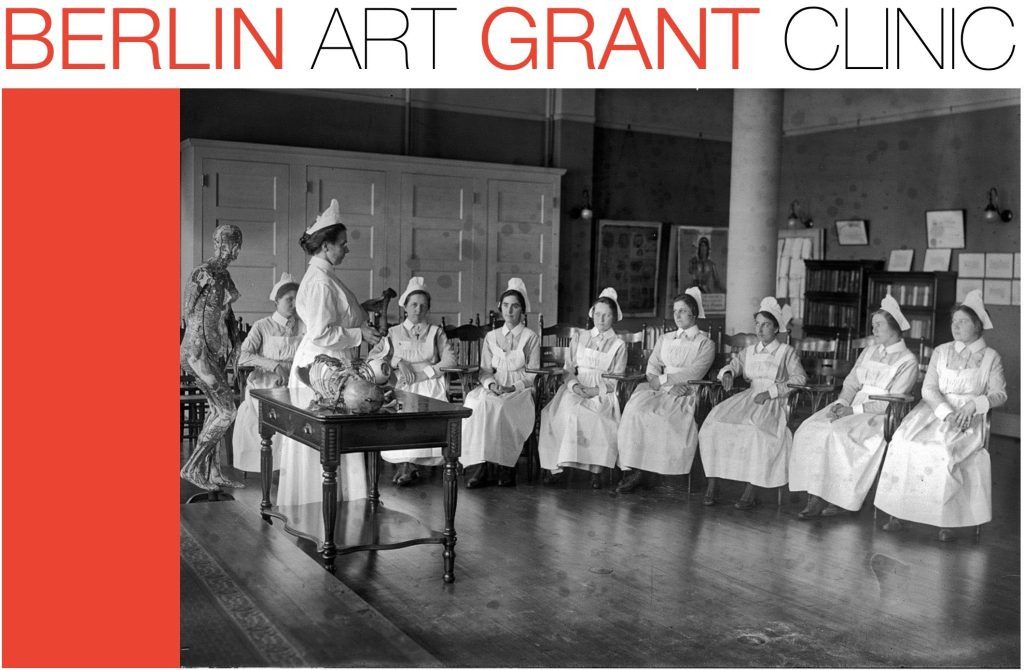 ONLINE ART GRANT WRITING SEMINAR
1 – 2 March 2023 ­
­REGISTRATION CLOSES on 23 FEBRUARY 2023 at 13:00(CET)
REMOTE APPLICATION HEALING SEMINAR + APPLICATION CHECK-UP
Join us for a 2 days live online course to learn the anatomy of the funding, grant and residency application process. With 4 hours a day, you will be able to get your art grant writing skills 'remotely healed' through the working topics:
REMOTE APPLICATION HEALING SEMINAR
(1 March 2023 13:00-17:00 CET & 2 March 2023 13:00-14:00 CET)
– Understanding Funding Bodies
– Decision process in funding application evaluations
– Getting over your writing blockage
– Structure of funding applications
– Creating a project description
– Writing your artist statement
– Key elements, tips and tricks for a successful application
– A focused timeline
– Focused and realistic budgeting
– Tips and tricks to avoid emergency expenditure
You will also get:
– A sample project description
– Sample project budgets
– Sample artist statements
– List of places to find suitable grant givers
– Immediate answers to your questions
– Additional Q & A Session
In case you want to go deeper in the healing process and want a Private Health Check of Your Application, you can attend to:
APPLICATION CHECK-UP: 2 March 2023 14:30-17:00 CET (The duration might vary depending on the number of participants)
where you will be able to work on your written application text and get immediate feedback for your corrections.
­
­ ­ ­
SIGN UP FOR THE ONLINE SEMINAR
­ ­ ­
­
You know your art work or project is good, but you are not sure if you know the right way to make a proper project application. Berlin Art Grant Clinic aims at teaching artists, curators, NGOs and other creative minds the necessary tools for writing successful grant and residency applications. These include particular techniques, hints and tricks in all stages of an application. In these three days, you will be instructed step by step through the narrative structure. You will learn how to formulate and write a successful project description and application, prepare a portfolio, CV, write an artist statement, motivation letter, making an efficient budget and timeline.
Berlin Art Grant Clinic offers grant Diagnosis Seminars, application Operation Workshops and a private Emergency Room to support your applications. It particularly focuses on exploring ways of finding the suitable German and International application calls for your project/artwork.
——————————
Berlin Art Grant Clinic is a support system for artists, curators, NGOs and creative minds from all fields to help them to equip themselves for a successful career in the art scene. Through its seminars, workshops and consultancy practices it fills the gap between the art schools and the professional life, and helps cultural actors to sustain their careers as well as their lives. Established in 2014, the clinic coached more than 1400 artists, curators, cultural managers and designers and helped so many of them to receive funding. With the Emergency Room, Berlin Art Grant Clinic's success rate is 75%.
Ece Pazarbaşı, the 'doctor' of the clinic is working as a Guest Lecturer at Aalto University in Helsinki and teaching the content of the Clinic since 2016. She has given Grant Writing courses in numerous places including Helsinki Fine Arts Academy, Weissensee Kunsthochshcule, UdK Berlin, Mainz and Kassel Kunsthochschule as well as at bildungswerk des bbk Berlin, Transart Institute – Plymouth University, Open University, Helsinki Finland, HIAP Artist Residency, Branchentreff – Performing Arts Programm des Laft Berlin, PAP – Performing Arts Programme and Goethe Institute. ­
­ ­ ­
­FOR MORE INFO on content, location, fees & registration:
https://www.artgrantclinic.org
https://www.facebook.com/berlinartgrantclinic
Our mailing address is:
berlingrantclinic@gmail.com