call: Mailart 2020 – Draw your Cover!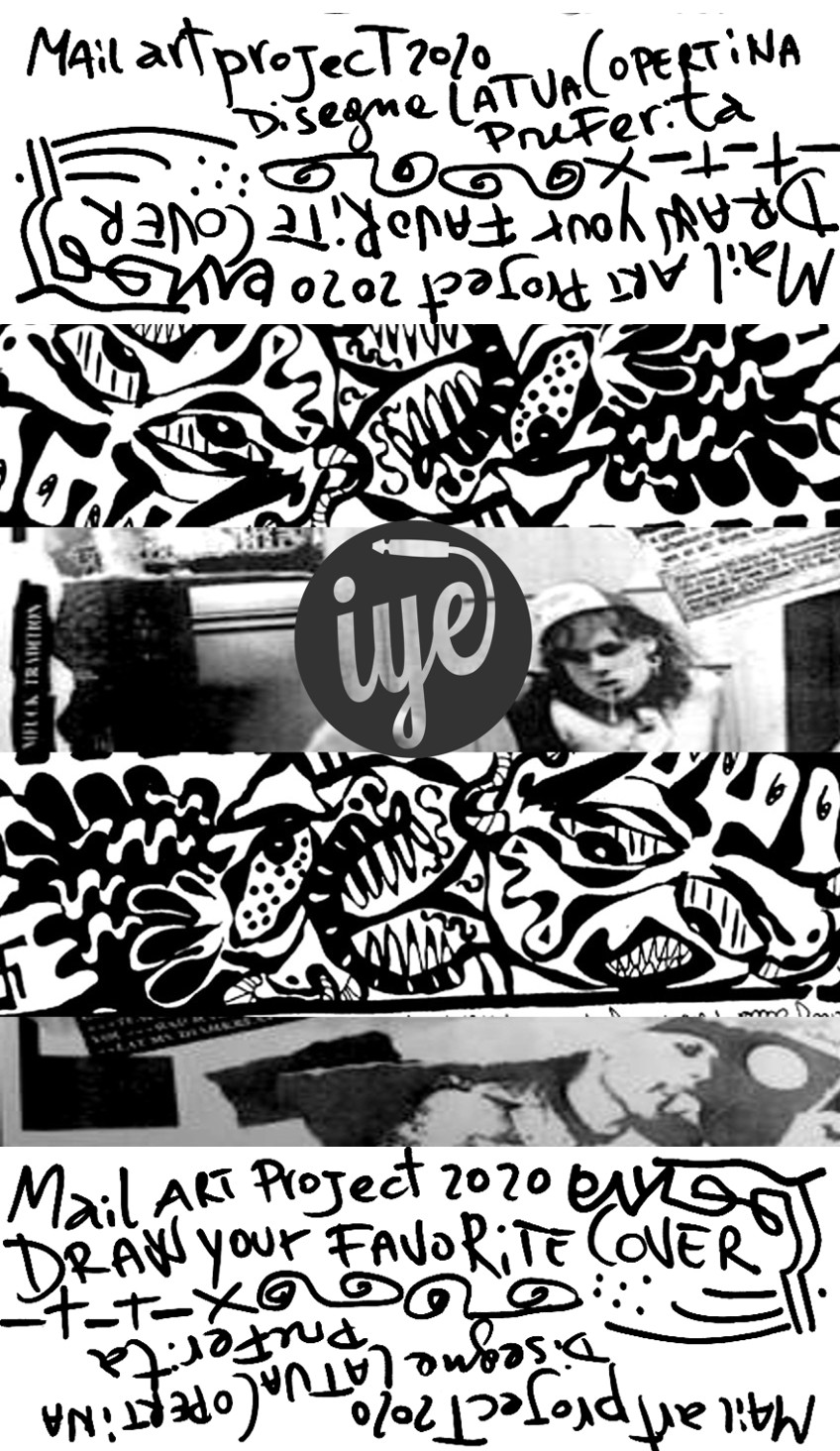 Deadline: 1 February 2020
Call for entries
MAIL ART PROJECT 2020 – draw your cover
Size: 12.5″ square // 32 cm x 32 cm
technical support: free.
You can send up to 2 original works by artist.
no jury
no selection
no fees no return
no return
you must write: name or pseudonym of the author, title, technique, E-mail and country, description if you want.
Visual artists from around the world, adults can participate.
There will be no selection, all received works will be in March 2020 in savona / Italy and Online on our site iyezine.com forever.
The works will not be returned or sold, they will become part of a file for the dissemination of Mail Art.
Participation implies conformity to these bases.
Images representing content to grieve and / or offensive are not allowed.
The authors authorize their works can be displayed on other samples be reproduced in whole or in part in catalogs and dissemination of the exhibition by the organizers of the call.
Interested parties may submit their works to:
Simone Benerecetti
Via dei vacciuoli 1
17100 Savona / Italy
Inquiries:
E-mail: mailartproject@iyezine.com
Created by: Claudio Parentela,e Simone Benerecetti
https://en.iyezine.com/mail-art-project-iye2020-draw-your-favorite-cover/